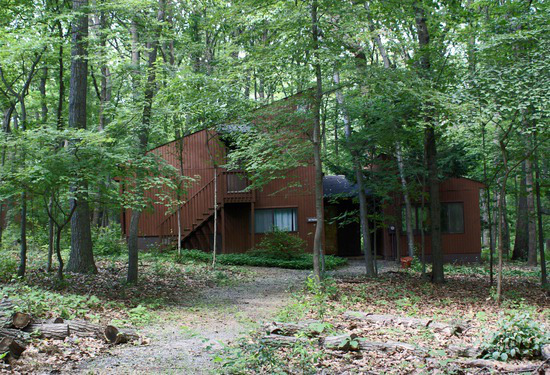 All of our buildings are sited and constructed to conform to the existing landscape and limit the ecological footprint. With a unique angular, split-level design, our three rustic cabins open up to the forest with window expanses connecting inside spaces with the surrounding woods. The main meeting building features floor-to-ceiling windows along its three sides, a stone fireplace and a vaulted ceiling sheathed in light pine, topped by a skylight.
Wellspring can accommodate as many as 50 guests. Together, our three cabins can accommodate up to 34 guests in double occupancy rooms. For larger groups, 16 of our rooms have bunk beds.
Our tasty and healthy home-cooked meals feature fresh baked breads, and at breakfast, our signature "Janet's Scones" with creme and seasonal berries or fruits. Delicious!
The grounds of Wellspring are managed and cared for to preserve the natural environment, allowing the woods to maintain its ecological cycle of regeneration and restoration with minimal impact from our shared use of this special place.